Song Beverly Consumer Warranty Act
Working the California Lemon Law to Your Advantage
At O'Connor Law Group, P.C., we are passionate about protecting consumer rights. Because our lead attorney has spent years prosecuting and defending vehicle manufacturers, he has an in-depth understanding of manufacturer motivations and tactics. We can put this knowledge to work in your case.
Our CA lemon law attorneys can help you get compensation for a defective vehicle that is not simply draining your wallet but risking your life.
If you purchased a lemon in Orange County, we are here to fight for your rights. Call (949) 390-9695 to get started on your case right away.
What Is the Song Beverly Consumer Warranty Act?
The Song Beverly Consumer Warranty Act, more commonly referred to as the California Lemon Law, protects consumers from covering the costs of vehicles with serious warranty defects. Under this law, manufacturers must replace or repurchase vehicles after a reasonable number of unsuccessful repair attempts.
The California Lemon Law covers both new and used vehicles, either purchased or leased, so long as the new vehicle warranty period has not yet ended. The law does not, however, cover motor homes designed or used for human habitation OR motorcycles/motor vehicles operated exclusively as off-road vehicles. Our California lemon law attorneys can help you understand this process.
In California, a vehicle is presumed to be a "lemon" if, within 18 months of the vehicle's delivery to the buyer (or 18,000 miles on the odometer):
2 or more attempts have been made by the manufacturer to repair a warranty problem that could result in death or serious injury; OR
The manufacturer has attempted to repair the vehicle at least 4 times; OR
The car has been out of service for more than a total of 30 days due to warranty problem repairs. Problems must not be the result of abuse by the owner, and they must significantly reduce the use, value, or safety of the vehicle.
If your car qualifies as a lemon, the manufacturer has the responsibility of either:
Replacing your vehicle
Refunding you for the vehicle's purchase price
The California Lemon Law applies to used vehicles if the repair visits occurred within the original or extended warranty period. However, automobile manufacturers are obligated to repair defects and are allowed a "reasonable" opportunity to do so. Therefore, if you take your vehicle to an independent repair shop rather than the manufacturer or authorized dealer, you may lose your right to a refund or replacement.
What qualifies as a "reasonable" number of attempts depends on the nature of the defect. The exact number of repair attempts allowed is determined by multiple factors, particularly the seriousness of the defect. The manufacturer's may claim the problems your vehicle is experiencing are minor, and, therefore, you are not entitled to a refund or replacement.
What Can You Expect from Negotiation or Litigation in California?
Team OLG will work tirelessly to secure the best possible result for your case. We will also take the time to inform you of what you can expect, whether we negotiate out of court or take your case to trial.
We have years of experience litigating lemon law cases. We are not afraid of advocating for your rights in a court of law if negotiation fails to secure the result you deserve.
Here are a few possible results of your lemon law case:
A "buyback" or a "repurchase" of your lemon - This is usually handled locally. If your case is considered a strong one by the manufacturer, it may occur within 2-4 weeks of your original call to this office.
A replacement vehicle -This is also handled locally, but it is highly discouraged. You may end up with another lemon AND it may take much longer than a refund.
A cash settlement - Some lemon law cases are borderline and may just be worth a nuisance settlement with the manufacturer. Those few cases may be settled for a partial refund of the original purchase price. The owner may then choose to keep, sell, or trade the defective vehicle.
If your lemon was a new motor vehicle, you may be entitled to receive any payments you made on the vehicle. You may also receive compensation for expenses like taxes, title and registration fees, and repairs and towing costs. They may also cover your court and attorney fees.
With either repurchase or replacement, however, the manufacturer may be entitled to a relatively small credit. This credit would be for the mileage driven on the vehicle before it was first taken in for warranty defect repair.
Did you buy or lease a lemon in California?
Contact Team OLG at (949) 390-9695 for immediate support today.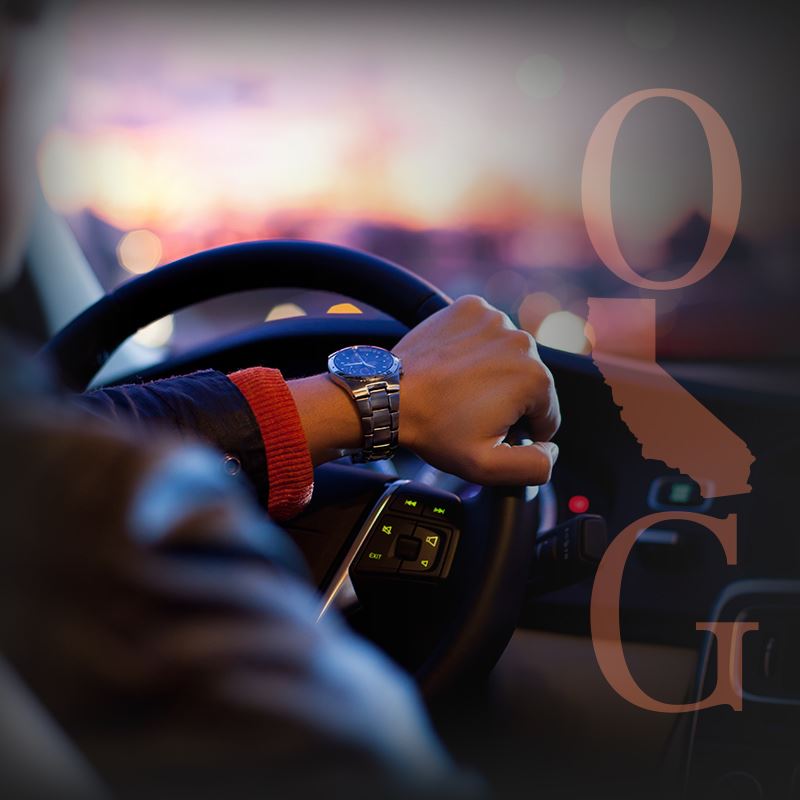 Meet Our Team
Laguna Beach's Trusted Team