Orange County Dealer Fraud Attorney
Protecting California Consumers from Car Dealership False Advertising & Fraud
Have you purchased a motor vehicle only to find undisclosed past damage? Do you believe the condition of the car you purchased was misrepresented? When a car dealer engages in consumer fraud, those affected deserve compensation for their time and money.
At O'Connor Law Group, our dealer fraud attorneys protect the rights of Orange County consumers. We fight for clients who lost money due to the fraudulent practices of a manufacturer or dealer. With experience representing both consumers and dealerships, we are uniquely qualified to hold companies accountable for their greed.
Wondering how to sue a car dealership? Contact our Orange County dealership fraud lawyers for effective representation. Call us at (949) 390-9695 for a free case consultation.
Can I Sue My Car Dealership?
When a car dealer commits fraud or sells a vehicle to you under false pretenses, it is both unethical and illegal in the state of CA. The attorneys at O'Connor Law Group specialize in this area of law. We know the ins and out of pursuing big and small car dealerships, and we have a successful track record to prove it.
If you were the victim of auto dealership false advertising, we urge you to get in touch with our team today to get started on your case.
Understanding the Auto Dealership Fraud Laws in California
Many laws protect consumers from auto dealership fraud. Below, you will find short summaries of the consumer protections provided by various laws and organizations.
Federal Odometer Act:
Prohibits tampering with a vehicle's odometer.
Magnuson-Moss Warranty Act:
Outlines regulations for warranties and prohibits breach of said warranties. A supplier, warrantor, or contractor who fails to honor a written warranty, implied warranty, or service contract can be held liable.
Require dealers or manufacturers to refund or replace "lemons," or vehicles that have substantial warranty issues.
Truth in Lending Act (TILA):
Requires lenders to disclose interest rates and other relevant information before a loan takes effect. TILA is a law meant to help you shop for the best auto financing rate. A lender's failure to provide this disclosure in a timely or accurate manner may present you with a legal claim.
The Consumer Financial Protection Bureau and the Federal Trade Commission:
Protects you from Unfair, Deceptive, or Abusive Acts or Practices (UDAAPs). Dealers, repair shops, or lenders cannot misrepresent information or commit false advertising. This can include failing to disclose the fact that the car had been previously wrecked.
Common Examples of Auto Dealership Fraud
Car purchases are complex transactions, which are themselves governed by even more complex laws. Some dealers will use the confusing aspects of car purchasing to their advantage. These unscrupulous car dealerships will deploy different kinds of tricks to turn the transactions to their favor.
Here are just a few common ways that dealerships can commit fraud:
Odometer Fraud / Rollback Fraud – Altering an odometer, failing to report that an odometer has been changed or repaired, or falsifying documentation regarding an odometer's mileage
Undisclosed Flood Damage – Failing to inform you of flood damage, which reduces a vehicle's value and, over time, corrodes the electrical system, causes components and systems to fail, and compromises safety features
Undisclosed Previous Executive or Demonstrator Vehicle – Failing to inform you that the vehicle was an Executive Vehicle or Demonstrator (i.e. demo, brass hat, or program car)
Undisclosed Lemon Law Buyback – Failing to inform you that the vehicle was repurchased by a manufacturer or dealership under CA Lemon Law
Payment Packing / Deal Packing – Quoting a higher monthly payment or purchase price than a vehicle sells or leases for, and then misrepresenting an offer to add free or discounted items to a vehicle's contract in order to keep the inflated profit
Vehicle Fraudulently Represented as Certified - Stating a used vehicle is certified when it is in fact not under California law
Title Laundering - "Laundering" or erasing a vehicle's spotty history by registering it in a different state
Diesel Oil Usage - Using diesel oil to cover up otherwise obvious engine problems
If our lawyers for auto dealership fraud take on your case, we will work to prove the dealer or manufacturer committed fraud. Whether your dealership committed an act of false advertising or breach of contract, we know exactly what to look for when seeking proof in your case.
What Should I Do if I was Scammed by a Dealership
If you believe a dealership ripped you off, you should contact an attorney right away. An auto dealership fraud attorney can best help you protect your rights.
Our lawyers can help you:
Recover your money
End your contract
Recover compensation for damages
Many states require claimants to contact the dealer before suing. This contact can be initiated by you or your attorney in writing. This writing should both detail the problem and what actions you want to see from the dealer to resolve the problem.
If they do not agree to these terms, contact the California state agency to file a complaint against the car dealership. The dealer may be forced to correct the issue or may lose their license as a result. However, the agency may only send a warning letter to the dealer if they do not deem the case as severe.
If you believe a lawsuit would be the best recourse, you can take legal action in court. You can pursue a lawsuit for the dealer's misrepresentation or breach of contract in your fraud case. Our attorneys for car dealership fraud can provide the aggressive and thorough representation you need. We can help you protect your rights as a consumer in California.
Fighting Dealership Fraud Throughout California
If you believe a dealer or manufacturer committed fraud during your transaction, you have the right to hold them accountable. Get an experienced team on your side to help you fight illegal dealership practices. Team OLG is fully prepared to handle your case, and we are passionate about defending the rights of consumers throughout California.
Get started right away by scheduling your free consultation with a lawyer who deals with car dealerships. Call our law office in Laguna Beach, CA at (949) 390-9695 today!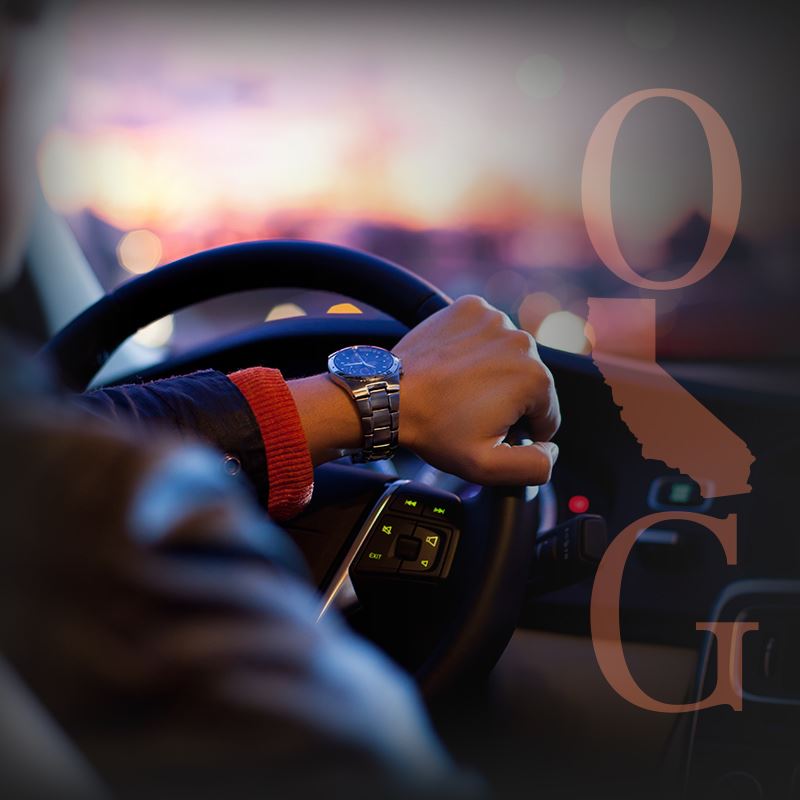 Meet Our Team
Laguna Beach's Trusted Team